Our Strength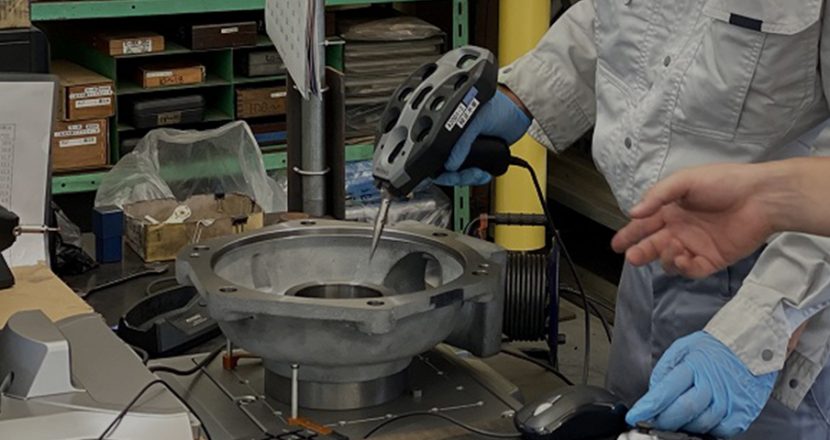 Our strength is our human resources
A 60-year history of custom-made technology
Hori Engineering's employees are engineers with a willingness to take risks, a fondness for making things, and a strong passion for developing unique new products.
We can develop and design products that meet the specific needs of our customers, and in a way which no other manufacturer can match, thereby creating a one-of-a-kind product unique throughout the world.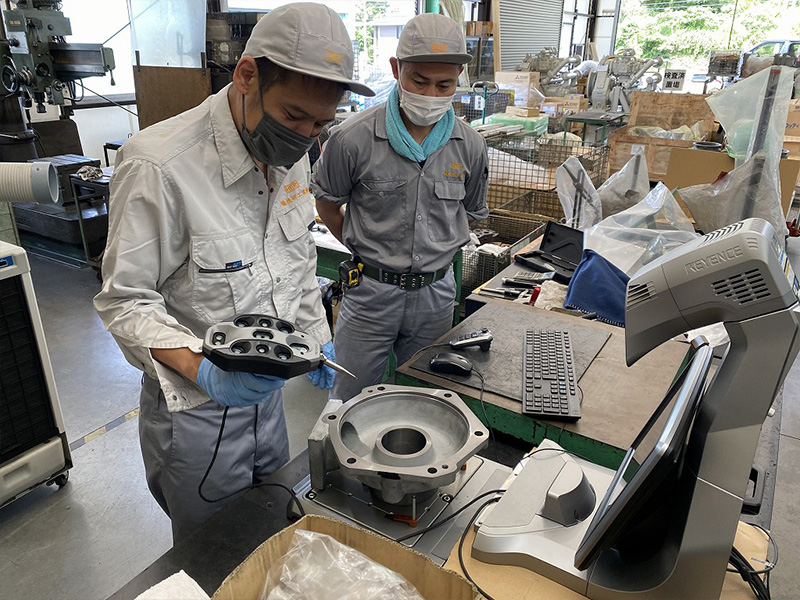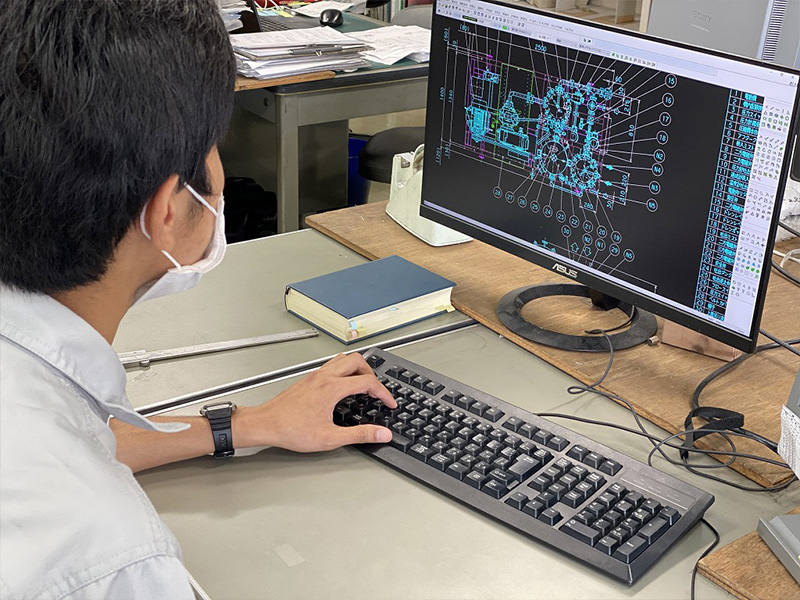 The "Wing Compressor", invented by our company founder, Kohei Hori, is said to be so revolutionary as to be possible only once every 100 years.
The products made by those who inherited this DNA and carried on this legacy are highly thought of, not only in Japan but also throughout the world.
We aim to utilize the Wing compressor's one-of-a-kind technology to create a clean society.
Widely used in plants such as those for natural gas and hydrogen, this technology will greatly enhance the effectiveness of environmental protection efforts.
We plan to have "HORI Wing compressor" distributors in more than 40 countries (currently 20 countries) in order to further enhance our customer support system and help us establish ourselves as a top global brand.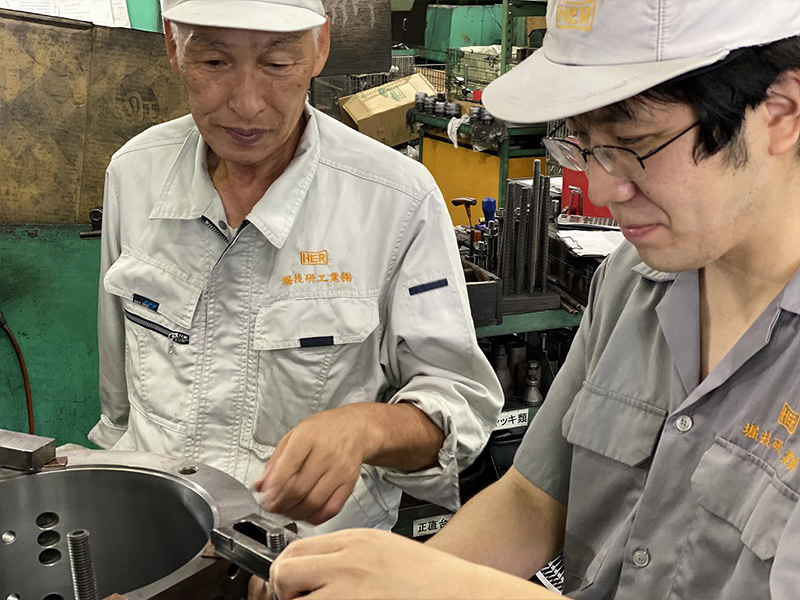 The little known story behind the development of the Wing Compressor
Kohei Hori, our founder, belonged to the former Hitachi Aircraft as an army technical officer and was involved in the development of the "Fugaku" aircraft and worked on compressors for cabin chargers to facilitate breathing for personnel on fighter planes flying at high altitudes. After the end of the war, he got a job at Nissan Motor Co., Ltd. and belonged to the special vehicle department, where he did research into free piston engines.
His idea for the Wing compressor was inspired by the swinging pump of a well pump, and he thought about adapting it to air and commercializing it.
He was wondering if it would be possible to commercialize it at Nissan, and asked Professor Nagao — who was a leading figure in the compressor industry at the time and was with Kyoto University in Kyoto, where Kohei was born, and his senior — whether or not commercialization was possible. The professor said, "It's a very unique idea, and it may work depending on how you go about it", and with these words Hori decided to go ahead.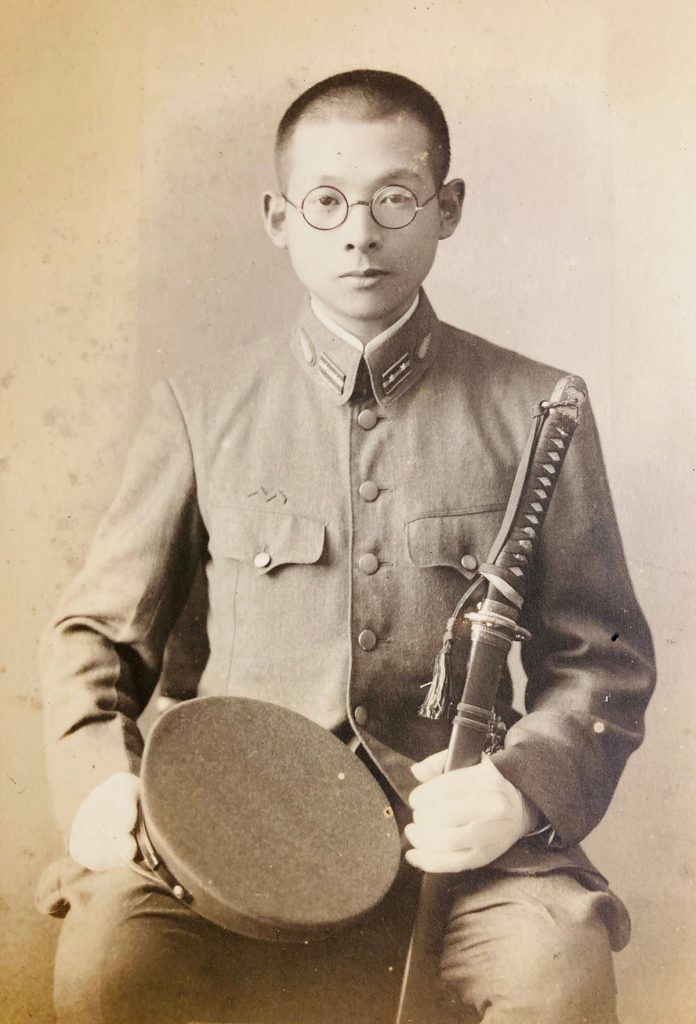 For a while, he provided Kawasaki Heavy Industries, Ltd. with the basic technology behind Wing compressor and asked them to make a large-capacity unit that was beyond the capability of his own company. However, the general-purpose air compressor market was dominated by large companies employing mass production, and in order to do something socially significant and survive in this particular industry he had to find a new approach. He came across compressors for powder and liquid tanker trucks and compressors for special gas compressors, which were niche markets, and has continued in this sector until this day.